Quality in health care can be hard to define but it is often easy to recognize.
The stories and reflections of our patients are one of the best ways to recognize and understand what quality care looks like.
Take these comments from Gord who lives with schizoaffective disorder.

"I had been in the hospital and after two days they discharged me and gave me two bus tickets and they said, 'this is the way to the shelter downtown… And I went downtown and I was completely disorganized and I was thinking that the cars were going to come and follow me and I walked into a restaurant and they gave me a sandwich and they said, 'you should really try to get to your family.'"

"So I took the bus ticket and I took the bus and I went up to my cousin and I went in their house and they gave me some shoes, because I hadn't been wearing shoes, and they gave me a meal and my aunt said to her son, 'please take him in the car and take him back to the hospital because he needs to be in there.'"
Gord reflects on what would have made his experience better:
"If there had been a clinic where I could have walked in and they would have advised me on ways to change medication, get support without having to go to emergency, that might have made the difference."
We need patient experiences such as Gord's, along with data, to tell the whole story about quality. Numbers can fail to capture the lived experience of patients, providers, or health care workers. These stories can spark engagement and drive change or be used as diagnostic tools.
Gord's story was one of several patient perspectives we featured in Taking Stock: A report on the quality of mental health and addictions services in Ontario, which Health Quality Ontario released in collaboration with the Institute for Clinical Evaluative Sciences (ICES) at the end of 2015.
That report is one of several Health Quality Ontario has produced which focuses on pressing quality issues in the health care system. These reports also contain patient stories because we believe patient narratives put a human face to the statistics.
These reports are part of fulfilling our mandate as the provincial advisor on the quality of health care in Ontario.
The role of HQO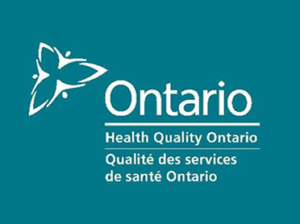 Health Quality Ontario began life in 2004 as the Ontario Health Quality Council and its current mission was developed in 2010 under the Excellent Care for All Act. The Act provides a mandate that includes: monitoring and reporting to the people of Ontario about the quality of their publicly-funded health care system; supporting continuous quality improvement in that system; and, promoting health care that is supported by the best available scientific evidence.
Part of embracing quality in health care is monitoring performance.
What we are doing spans the spectrum, from defining the essence of what constitutes quality care to providing practical tools and advice for health care providers and the patients they serve.
At the one end of the spectrum, our Quality Matters initiative wrestled with the challenge of defining quality care. It sets out a framework grounded in six domains: safety, effectiveness, patient-centricity, efficiency, timeliness, and equity.
We are continuing to put meat on the bones of this frame to strengthen the case for quality and provide a rationale for the delivery of quality care. Expanding on better charting-system performance is part of this, as we strongly believe that routine performance measurement is a core tool for change and improvement in Ontario's health care system.
At Health Quality Ontario, we have just embarked on a quality standards initiative to provide concise, evidence-based actions that can be implemented by providers and health organizations in clinical areas where there are marked variations between quality care and current practice in Ontario.
The development of these standards is intended to help:
health care professionals offer care based on best available evidence;
patients, residents, families and caregivers gain an understanding of what to discuss with their clinicians; and
health care organizations measure, assess and improve their quality of care by offering indicators to track progress.
Once again, data outlining current performance and the indicators that can be used to measure improvement are one of the core components to the standards.
The first three mental health quality standards to be developed focus on major depression care for adults and adolescents; schizophrenia care for adults in hospitals; and the behavioural symptoms of dementia. Additional quality standards dealing with mental and other health issues are also in development.
As noted recently by Dr. Phil Klassen, a psychiatrist from Ontario Shores Centre for Mental Health Sciences, some of the statements in the quality standards represent "a really challenging call to the health care community to produce real change when it comes to issues of access and in adding psychotherapy to medication treatment."
Klassen said development of these specific quality standards are particularly important as "mental health professionals … have enjoyed enormous autonomy … but autonomy can lead to variability and variability usually leads to some problems with quality."
Quality standards in the mental health and addictions sector represent one of the most recent initiatives launched by Health Quality Ontario. Over the coming months quality standards for several more clinical conditions will be developed.
Dr. Joshua Tepper is a family physician and the CEO of Health Quality Ontario.